hi everyone.
finally got out to the barn yesterday, looks like the guys have made some great progress in my absence!
Time for the photos!
tail fully riveted and being prepped for painting
dorsal fin nearly complete (new skins, and some new stringers, but original ribs and fittings)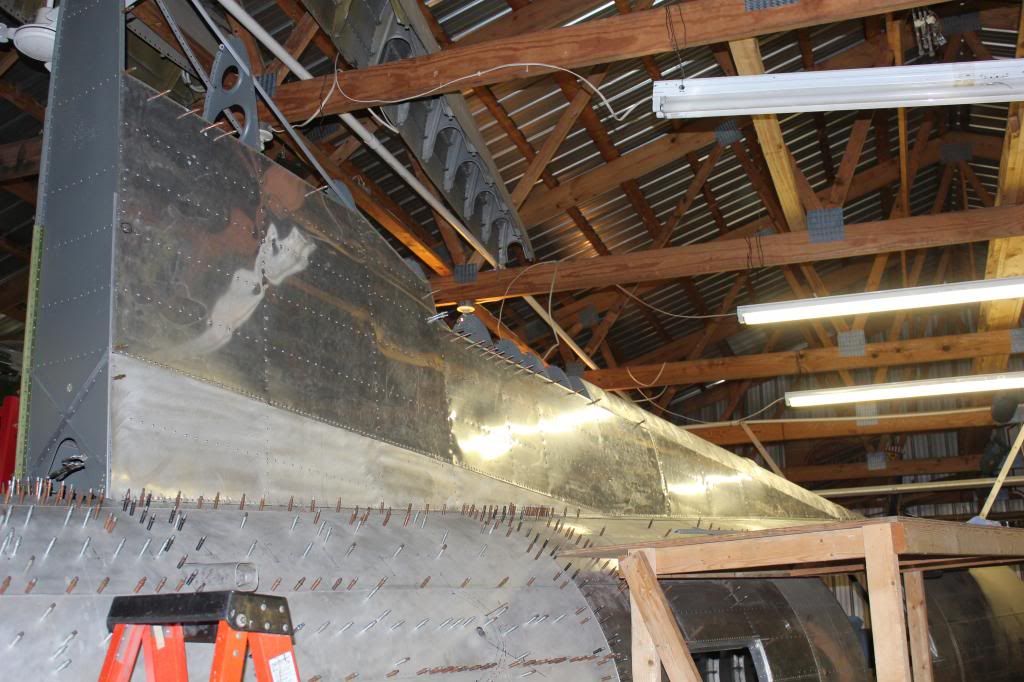 dorsal closeup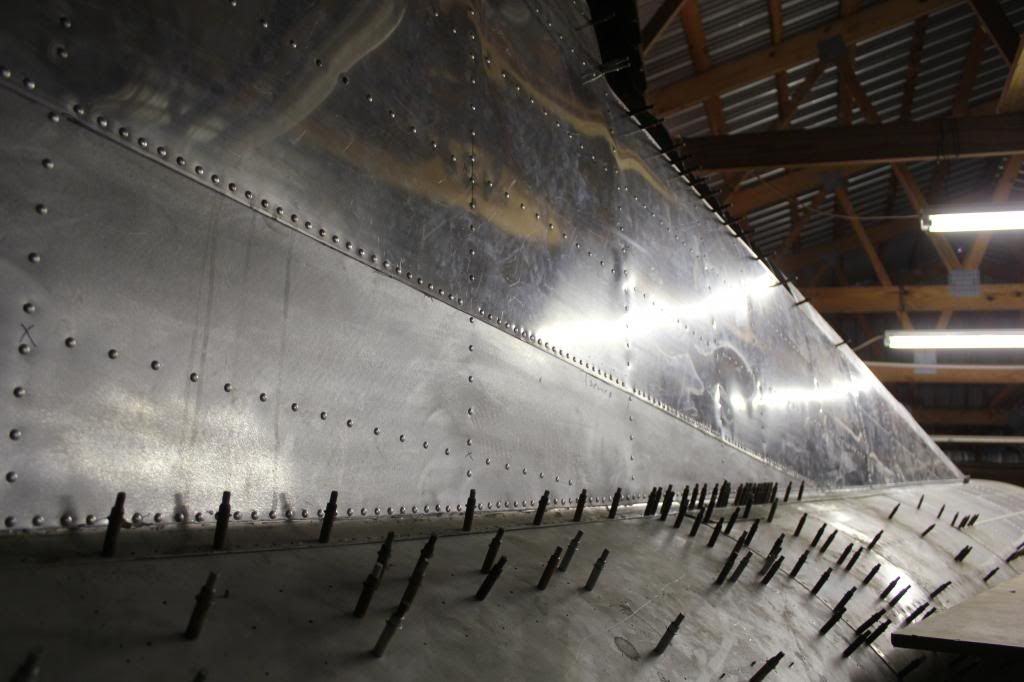 tail gun compartment access door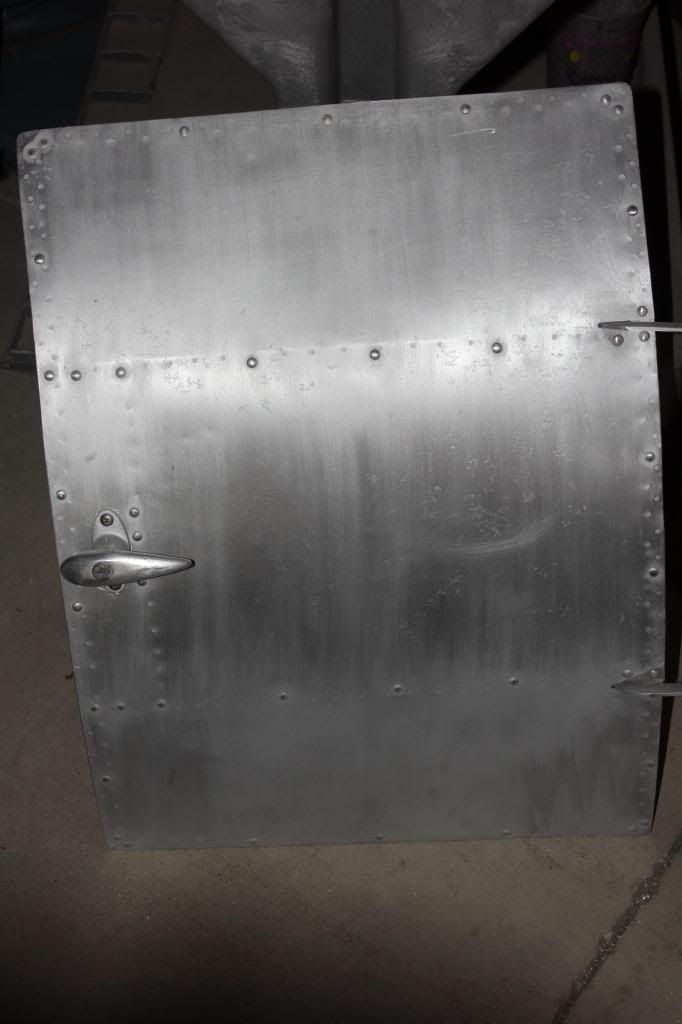 rudder control horn mount (bulkhead 9)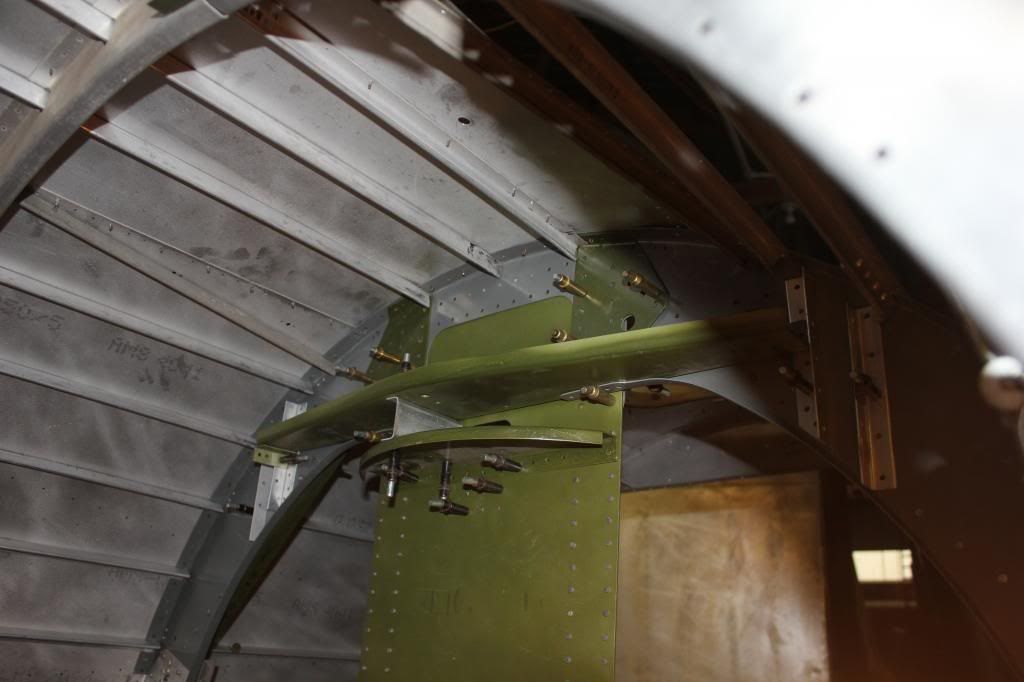 stringer repair and bulkhead fitting replacement between bulkhead 9-10-11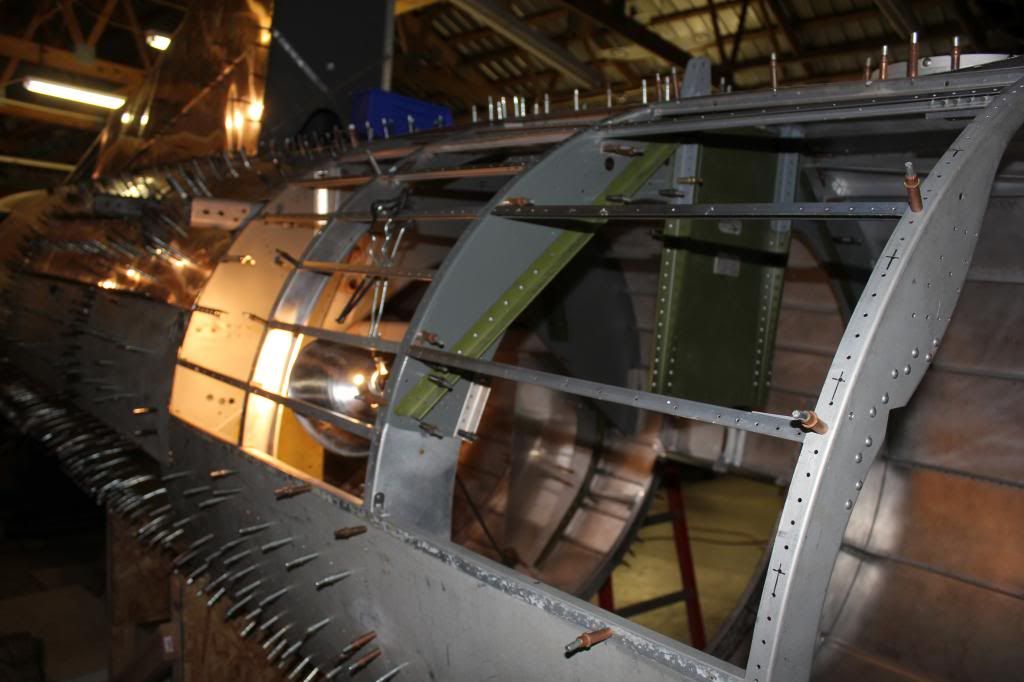 top turret area re-skinning complete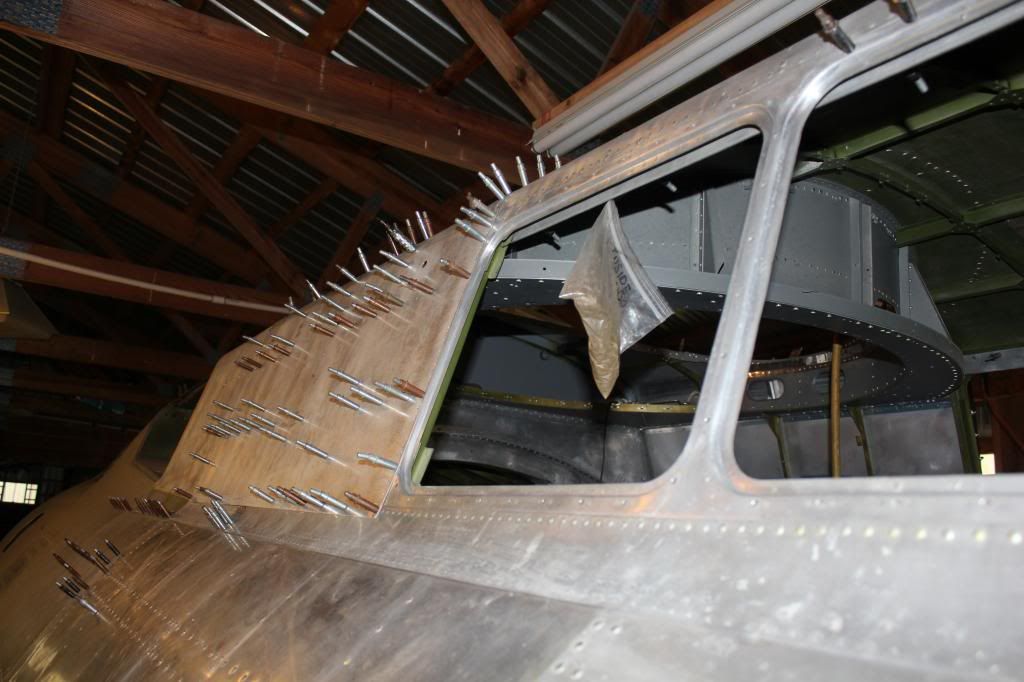 top turret ring installed!