Rimowa presented their first prototype replica of the Junkers F 13 at Oshkosh. It is a 1:1 replica, though several details differ from the original.
Pic taken by Dan K., of his Oshkosh thread over at the WIX Hangar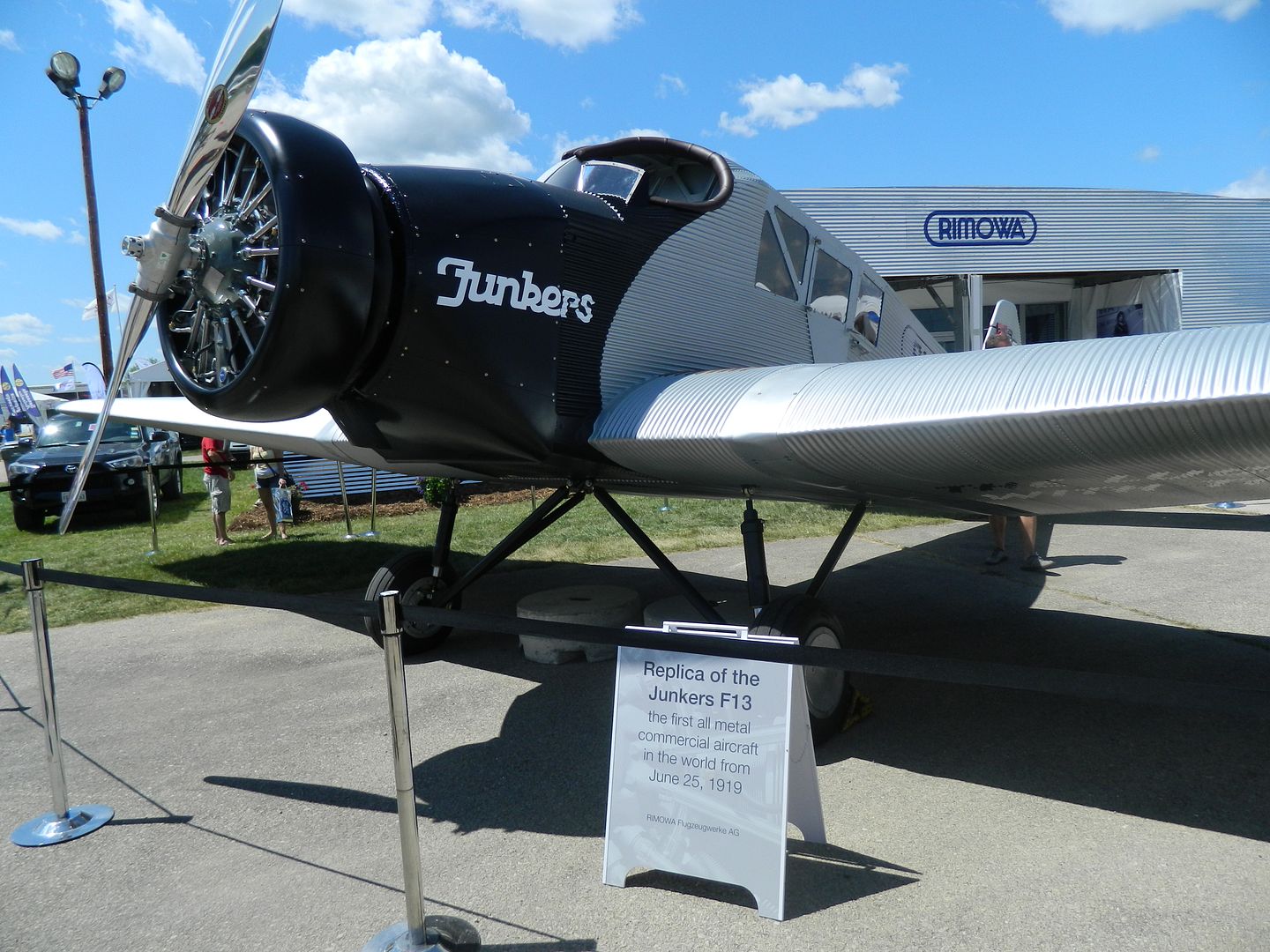 - They use a P&W R-985 Wasp Junior as engine
- Landing gear is a modified Junkers W 34 one
- Wheels are off a T-6
- Braking system is a redline T-6 conversion kit
- Prop is a ground adjustable Hamilton Standard
It is intended to launch a small series if customers can be found.
Junkers F 13 was the first full metal commercial airplane made of duralumin.
http://www.rimowa-f13.com/
Enjoy
Michael