Hey guys. My dad completed another one! This time it's an 1/48th scale Corsair for the Connecticut Air & Space Center display called "Home Town Heroes". This Corsair has been finished in the markings of Nicholas Mainiero, local WWII Corsair pilot and recipient of the Distinguished Flying Cross!
The base color is Model Master Intermediate Blue. All the other shading and hues were achieved with pastel chalks applied by scrubbing or brushing with Q-Tips or paint brushes. The lighting for the pictures washes out a lot of the detail of the weathering. She'll be installed in a new display soon at the museum! Stay tuned.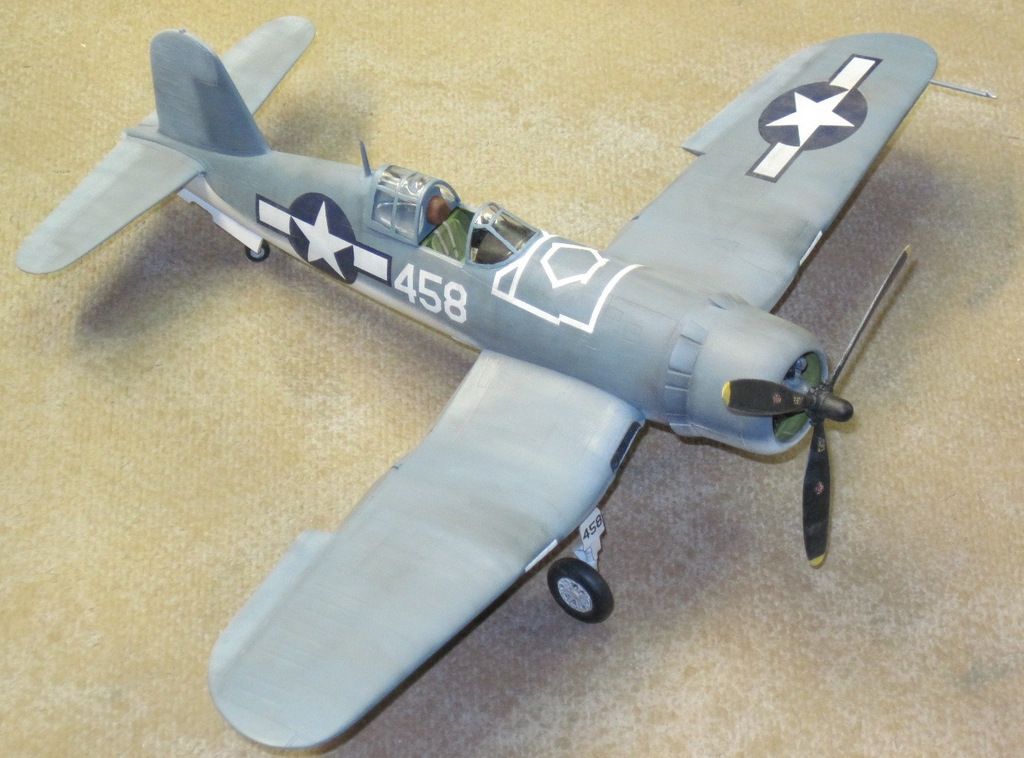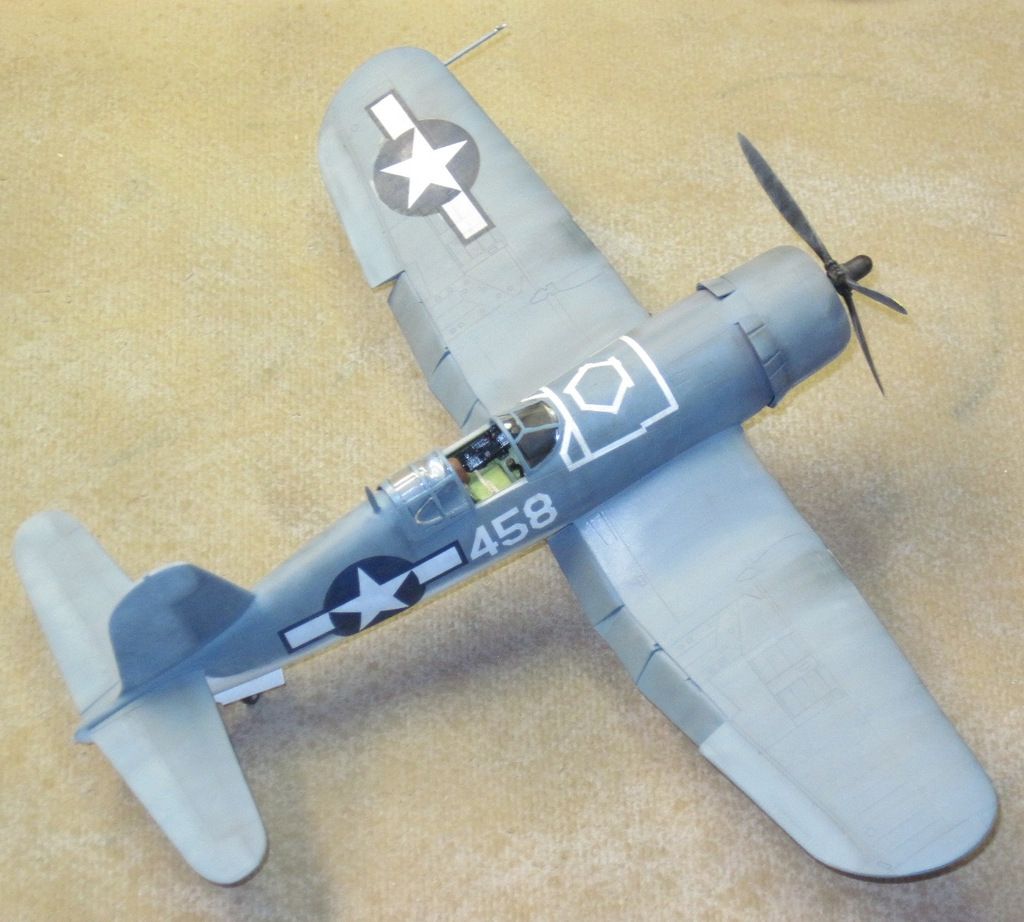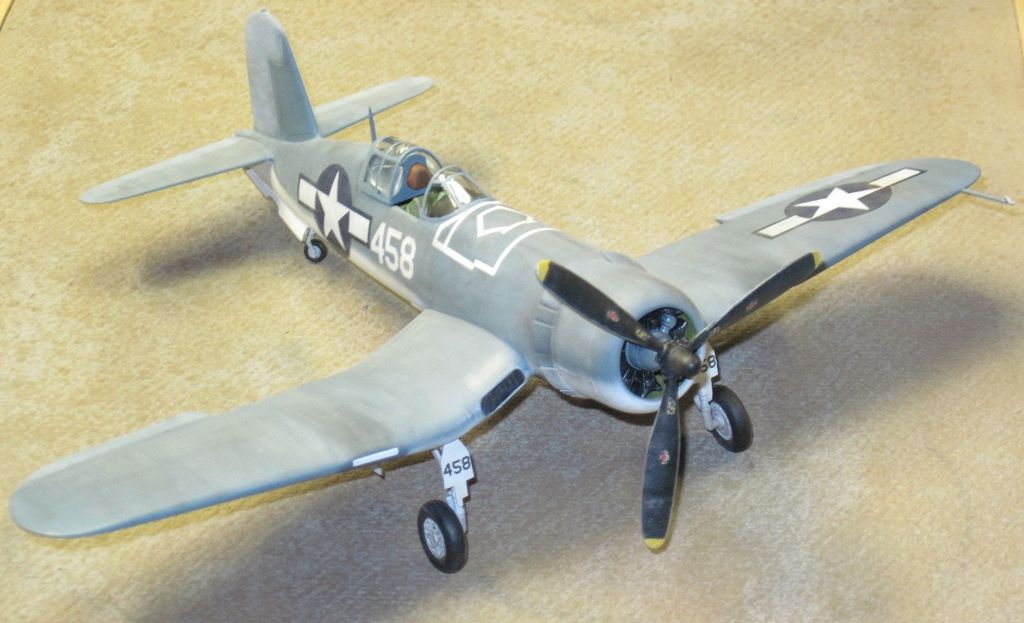 _________________
Keep Em' Flying,
Christopher Soltis
Dedicated to the preservation and education of The Sikorsky Memorial Airport
CASC Blog Page:
http://ctair-space.blogspot.com/
Warbird Wear:
https://www.redbubble.com/people/warbirdwear/shop
Chicks Dig Warbirds.......right?