To add to the examples in a
previous post
, the
B-36 Peacemaker Museum
has recently received a 1954 LaFrance O-11A fire truck that they are planning on restoring:
(Source:
B-36 Peacemaker Museum
)
The National Museum of the United States Air Force has an olive drab Harlan tug recently made famous in their many moves of aircraft into the new fourth hangar: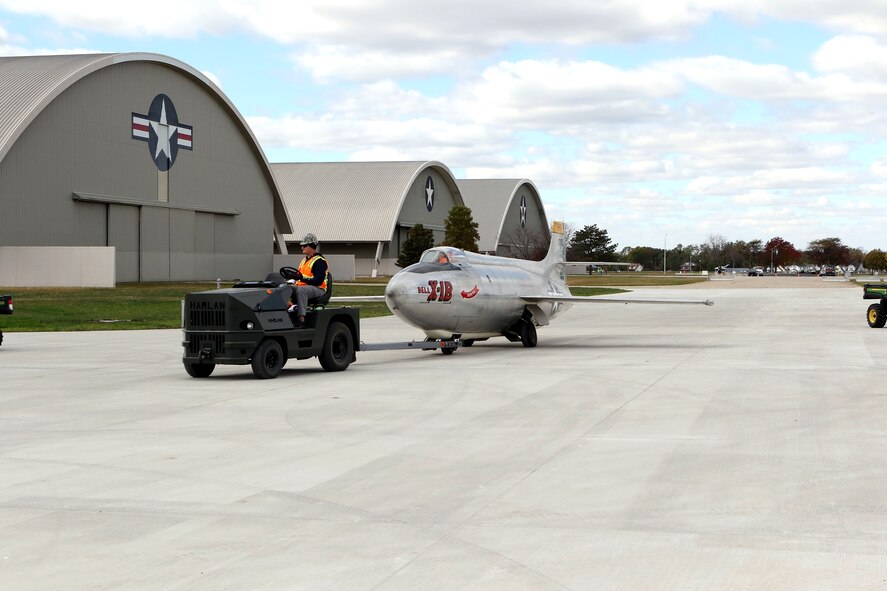 (Source:
NMUSAF
)
The Royal Aviation Museum of Western Canada has a white tug:
(Source:
SilverHawkAuthor.com
)
(Source:
Travel Manitoba
)
The museum also has an orange and gray painted tug with a wooden seat: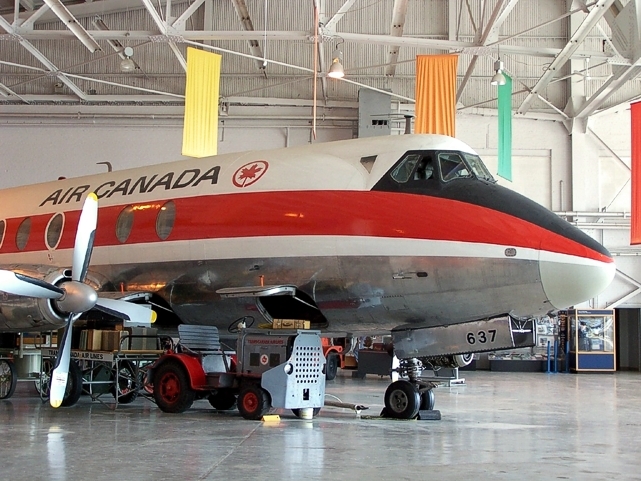 (Source:
Vickers Viscount Network
)
(Source:
SmugMug
)
There's a third tug seen tucked up underneath the Vickers Viscount:
(Source:
SmugMug
)
The thought crossed my mind that some tugs at the museum may have been either repainted or reconfigured and so I might have confused two of the same vehicle. However, since the second and third tug were present at during the same visit, and by paying attention to the dates on photospheres of the museum on Google Maps, I can say that the museum has at least 3 distinct tugs.
In the above pictures, note also the two red airstairs used for access to the Viscount.
They also have an additional airstair from Air Canada at their storage location St. Andrews Airport.
Link to Oversize Photo
(Source:
ABPic
)
One land vehicle at the museum I
was
able to find a good deal of information on is their CJ-2A "fire jeep":
(Source:
CJ3B.info
)
[It] was converted as a crash truck for the airport at Dafoe, Saskatchewan in 1946/47. Later used at Yorkton and at St. Andrews Airport near Winnipeg, it was donated to the museum in 1990.
Finally, the Sri Lankan Air Force Museum apparently has quite the collection of land vehicles
among their exhibits
– although I don't know if any of them are technically GSE.
_________________
Tri-State Warbird Museum Attendant
In a perfect world we would be flying only replicas. (Or at least only non-combat veterans.)
Means of Imperialistic Air Attacks