jaldo wrote:
FG-1D FAS-219 BuNo. 92690 shown here during the mis 60's.This aircraft was shot down by friendly fire in July 1969 during the 100-Hour War with neigboring Honduras.It still remains under 100 feet of water in the Gulf of Fonseca,south of Honduras.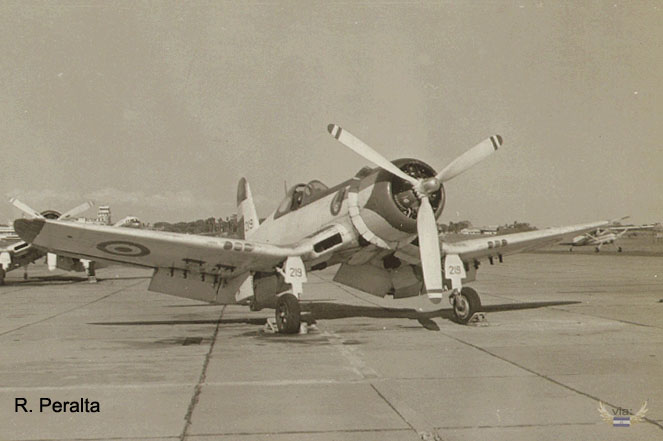 Corsair BuNo. 92690 is owned by Bruce & Dave Etchell in Santa Rosa, CA. It wasn't under water the last time I saw it.
I thought 92690 was either FAS 220 or 218 when in service. Might have been painted as FAS 218 post active duty?? I though there was a pic in FlyPast years ago?
Maybe a mix up between FAS 218, 219, 220 and thier BuNo.#'s?
Regards,
Mike