Finished an interactive panorama for a client,
Aero Legends
, based at the WWII airfield Lashenden/Headcorn in Kent;
This Spitfire, TD314, built 1944 at Castle Bromwich, has been recently restored by the
Biggin Hill Heritage Hangar
to the highest standard, the only not authentic part in the cockpit is the radio, and that's discreetly placed in the original map box. The panorama has been shot outside the
Aircraft Restoration Company
Hangar at Duxford.
The panorama is best viewed on a device with a mouse cursor - if you hover the cursor over an item of interest, a description and, for items out of view, a still photo will pop up.
You can fire up the Merlin engine - just press the Engine Start button!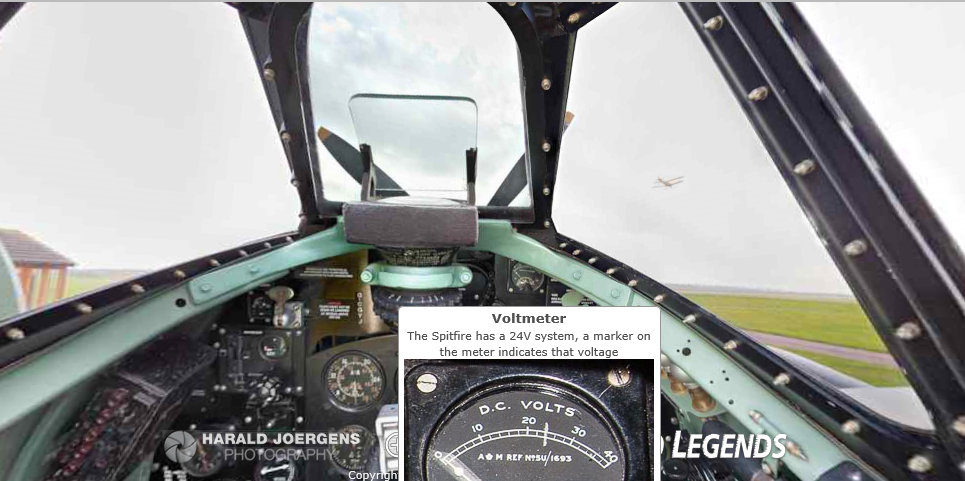 Link for non-touch devices
Link for touch devices
If you are interested in future aircraft panoramas (also online is the English Electric Lightning and Canberra, and the Duxford Catalina), please sign up to the mailing list on the website!